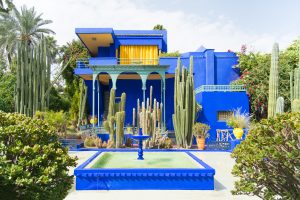 Morocco has captured the imaginations of visitors for centuries with its layers of rich history, vibrant mountainous landscapes, and bustling souks that are just as beautiful as they are chaotic. Join us and be immersed in the intertwined history and culture that fuses indigenous Berber traditions with Arab, Jewish, Andalusian, and European influences. Accompanying this program will be Dr. Alma Heckman, the Neufeld-Levin Chair in Holocaust Studies at UC Santa Cruz, and associate professor in the Department of History.
Our journey begins exploring the rich Jewish history in the port city of Casablanca with its burgeoning arts scene. Stop in Rabat, the country's diplomatic center which appropriately reflects the many influenced that have shaped the city. As we drive to Fez, explore the imperial city of Meknes, once home to the grand Moroccan sultanate, and the ancient Roman settlement of Volubilis, whose outstanding collection of mosaic floors rival any in the world. Hidden in a valley surrounded by kaleidoscopic hills, Fez's legendary labyrinthine medina has something breathtaking hidden around every corner. Travel along the Atlantic coast to sea-side town of Essaouira and learn about efforts to preserve the historic memory of its Jewish community. In Marrakesh, an ancient trading center, spend time discovering the city's proud traditional artisan-ship. End the program exploring villages located deep in the High Atlas mountains and learning about the unique ways of life of Morocco's native peoples, the Berbers.
Exploring Morocco: Ancient Medinas, Imperial Cities, and Berber Villages
Dates: October 8 – 18, 2022
Please note, all prices are for a standard, double room unless listed otherwise.
Standard Room: $6,360
Single Supplement*: $1,580.00
*Please note that this is an additional cost.
Your Tour Price Includes:
Accommodations at hotels as listed
Meals as listed in the program with bottled water at each
meal
Domestic flight from Fez to Marrakech
All sightseeing, entrance fees and activities listed in a private air-conditioned vehicle
Bottled water on the bus at all times
All private events and speakers as listed (subject to availability)
One transfer on arrival and one on departure based on
suggested flight
English speaking Moroccan guide who will travel with the group throughout
Porterage
All gratuities to the guide and drivers
Dr. Alma Heckman will accompany the group with a minimum of 10 travelers
Complimentary pre-departure materials and reading list.
Exploring Morocco: Ancient Medinas, Imperial Cities, and Berber Villages
Travel Dates: October 8 – 18, 2022
Dr. Alma Heckman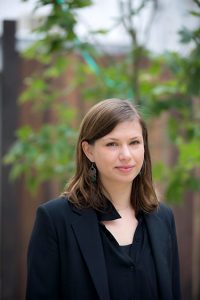 Dr. Alma Rachel Heckman is the Neufeld-Levin Chair of Holocaust Studies and Associate Professor of History and Jewish Studies at the University of California, Santa Cruz. She specializes in modern Jewish history of North Africa and the Middle East with an interest in citizenship, political transformations, transnationalism, and empire. Her first book is The Sultan's Communists: Moroccan Jews and the Politics of Belonging (Stanford University Press, 2021).